From sweet to savory, start your day in the pleasures of the palate that our breakfast gets you!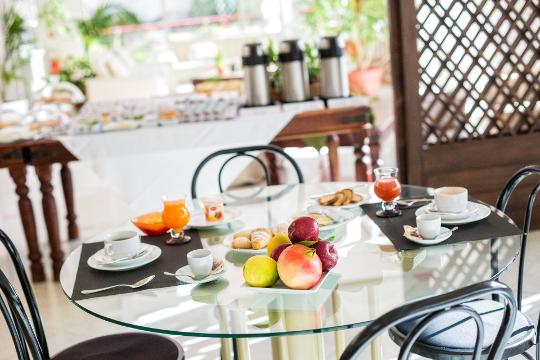 Colazione Hotel TorreataThe breakfast is of type internationally, ranging from sweet to savory, including the black bread of Castelvetrano, specific products for celiac and lactose intolerant, coffee and cappuccino. The breakfast takes place between 7:00 and 9:30 on weekdays and between the 7:30 and the 10:00 holidays.
Extra Services

Special breakfast for sportsmen, rich in everything an athlete needs to face the day.

 

Room service provided..